Finally. Here in Baku, Azerbaijan, speaking to journalists on behalf of the Organization of News Ombudsmen. It's still hard to get my brain around that fact, but for those who can read Azeri, here are links to the first media reports.
http://mediaforum.az/in/articles.php?lang=az&page=00&article_id=20100302031714010
http://www.musavat.com/new/Media/71925-AMER%C4%B0KALI_MED%C4%B0A_OMBUDSMANI_%E2%80%9CYEN%C4%B0_M%C3%9CSAVAT%E2%80%9Dda_OLDU
http://www.ilk10.az/news.php?id=52909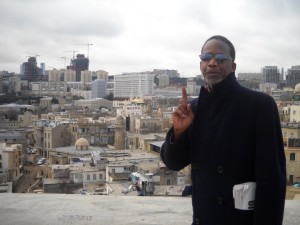 Prior to my travel via Vienna was the mad dash to fulfill a multitude of writing, speaking, community and personal obligations.
Since my arrival in this jewel of a city on the Caspian Sea, there's been a whirlwind of meeting and interviews.
Learning of the work of and challenges for journalists in this oil-rich former Soviet Republic with its tremendously storied history has been extremely rewarding.
Yet the prevailing sentiment seems to be that the quality of Azeri journalism — and in some cases Azeri journalists — is hampered by an inability to freely do journalism. Cases cited have included colleagues allegedly murdered,  imprisoned or who still are.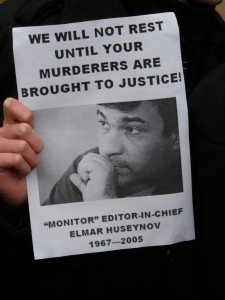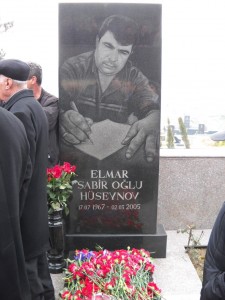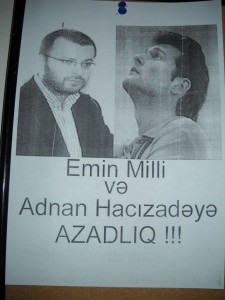 I am hearing these concerns and sharing the experiences of the Organization of New Ombudsmen in improving journalistic accuracy and fairness, accountability and transparency, independence and credibility at news organizations around the world.
While I can lay claim to having been the longest-serving news ombudsman, my ONO colleagues offer a collective wealth of experience and models.
How Azeris choose to develop their news organizations obviously will be their decisions. The societal challenges are not to be taken lightly.
I'm hopeful that, as elsewhere, Azeris from editors to layman, business people to officialdom, can realize benefits from ONO's experience in bolstering journalistic independence and accountability, thus promoting free and thriving societies.
In the meantime, I have found the Azeris to be a wonderful people, not the least my hosts. Taleh Shahsuvarli is a journalist and author. Matlab A. Mutallimli is an attorney, former parliament member, rights advocate and writer whose innumerable other credits, based on my brief experience, include being one of the most dignified and perceptive human beings I have met. The help of professional translator Gunel Jannatova also has proved invaluable.
My schedule demands that I sign off. More to come.