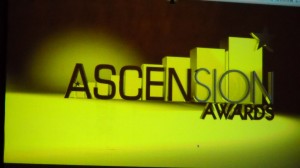 Great job today by the Black Chamber of Commerce of Palm Beach County in hosting their 1st Ascension Awards. I'm sure I wasn't the only attendee for whom the awards luncheon brought back memories of the banquets hosted well over a decade ago by the previous Suncoast Chamber of Commerce.
Congratulations to Chairman Paul Nunnally, his board,  the event committee, Earnie Ellison, Jr., director of business & community relations for the PGA of America who served as keynote speaker, and to the honorees:
Tony Newbold — Executive of the Year, Florida Power & Light Company
Paragon Foundation of PB County — Nonprofit of the Year
Richard Ryles, Esq. — Small Business of the Year
Carlton "Ricky" Wade — Large Business of the Year
Catherine Lowe, M.D. — Business Legend Award
John Elliott, All Phase, Inc. — Zenith Award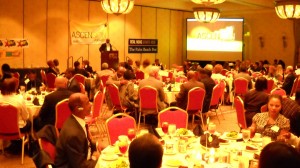 Link to Carolyn DiPaolo's coverage in The Palm Beach Post.