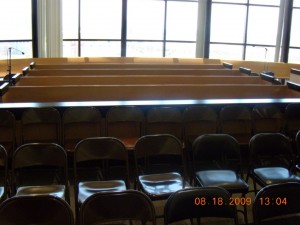 Many of you are aware of my recent assignment covering the first Dunbar Village trials (verdicts reported here and here) for whataboutourdaughters.com. It was an assignment that consumed my life, and that helps explain my recent absence here.
For  more than two weeks, reporting that 24/7 story demanded almost all of  my attention: 11-hour days spent in the courtroom or courthouse, generally first to arrive and  last to leave. Evenings, nights and weekends talking with principals who often would speak only on background. Lining up,  conducting and transcribing interviews.
And of course, writing.
That sad story is not over.
But for now, here, I want to express thanks to WAOD, and its followers and supporters, for the opportunity to serve them and others by reporting as many nuances of this story as possible.
Also, my gratitude to all of you who kept up with the story at WAOD. Who connected and followed on Twitter. Those who sent your encouragement and support. And so many others whom I could feel following the developments along with me. A special thanks to my son, Nazim, for all the love.
Thanks for your prayers that helped keep me balanced throughout.
And as I turn to other assignments, and return to HanifOnMedia, I ask your prayers for all the parties who continue to suffer the pain of that incomprehensible tragedy.